Retired:
please contact me with your information to help me determine what cat would best suit your family.
F4SBT Beau:  neutered male, one year,  retired show kitty – did well in the showhall getting many finals as a kitten, but after only participating in  shows as a kitten he let us know that he would rather stay home and just be a loving pet. A bit shy at first, but sweet and loving boy once you get to know him.  He did do well enough to be:
 The Great Lakes Region 2014 Second Best Savannah Kitten of the Year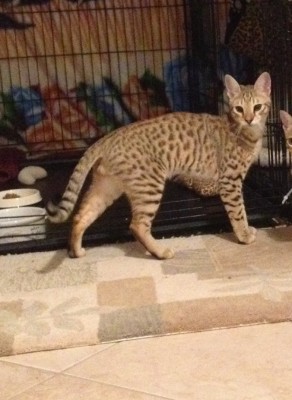 _________________________________________________________
F1 Gypsy:   spayed , older girl – needs  a patient home and no shipping please.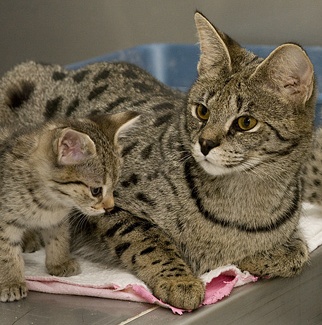 __________________________________________________________
 F2 Cleo – no shipping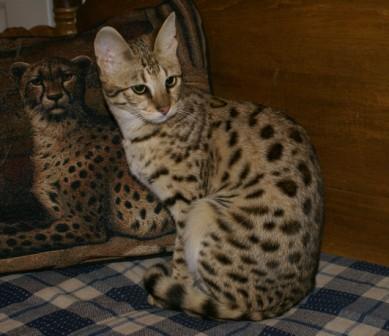 _______________________________________________________
F2 Angel     no shipping